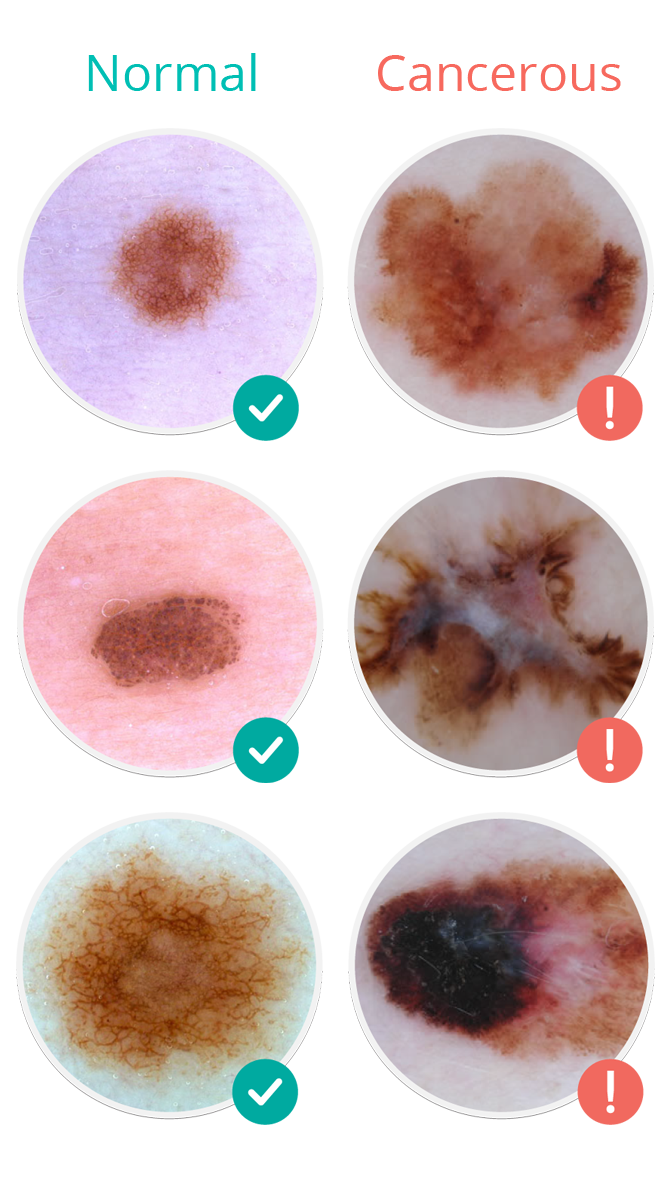 Melanoma: warning signs and symptoms
Melanoma is the most dangerous form of skin cancer. It can appear in moles or spots on the surface of your skin, even in areas not exposed to the sun. When detected in an advanced stage, melanoma can be fatal. Fortunately, when detected early, there is a 98% chance of survival.
If you have a mole that is itchy, bleeding, growing, or if something just doesn't feel right, don't wait. Get it checked. Any of these symptoms could be a warning sign of melanoma.
The majority of melanomas are first spotted at home by patients themselves. Skin self-exams are key to early detection and should be performed regularly as part of your monthly health routine.