MoleScope at WCD 2015
The MetaOptima Team | Jul 09, 2015 |
News
MoleScope
Promotion
June was an exciting month for the MetaOptima team, as we prepared for the 23rd World Congress of Dermatology in our beautiful city: Vancouver! The team had been working hard for months leading up to the conference, and we couldn't wait to finally unveil MoleScope at the WCD exhibition.
The World Congress of Dermatology occurs every 4 years in host cities around the world. WCD 2015 had over 11,500 delegates, 71 Sessions, 4,562 Individual Presentations and 3,788 Abstracts. We were fortunate that Vancouver was the host city this year - the whole team was able to attend and be a part of the fun.
It was MoleScope's first exhibit booth at such a large conference, so the team didn't know what to expect. We were blown away by all the positivity and support surrounding our booth. Here are some of our favourite shots below: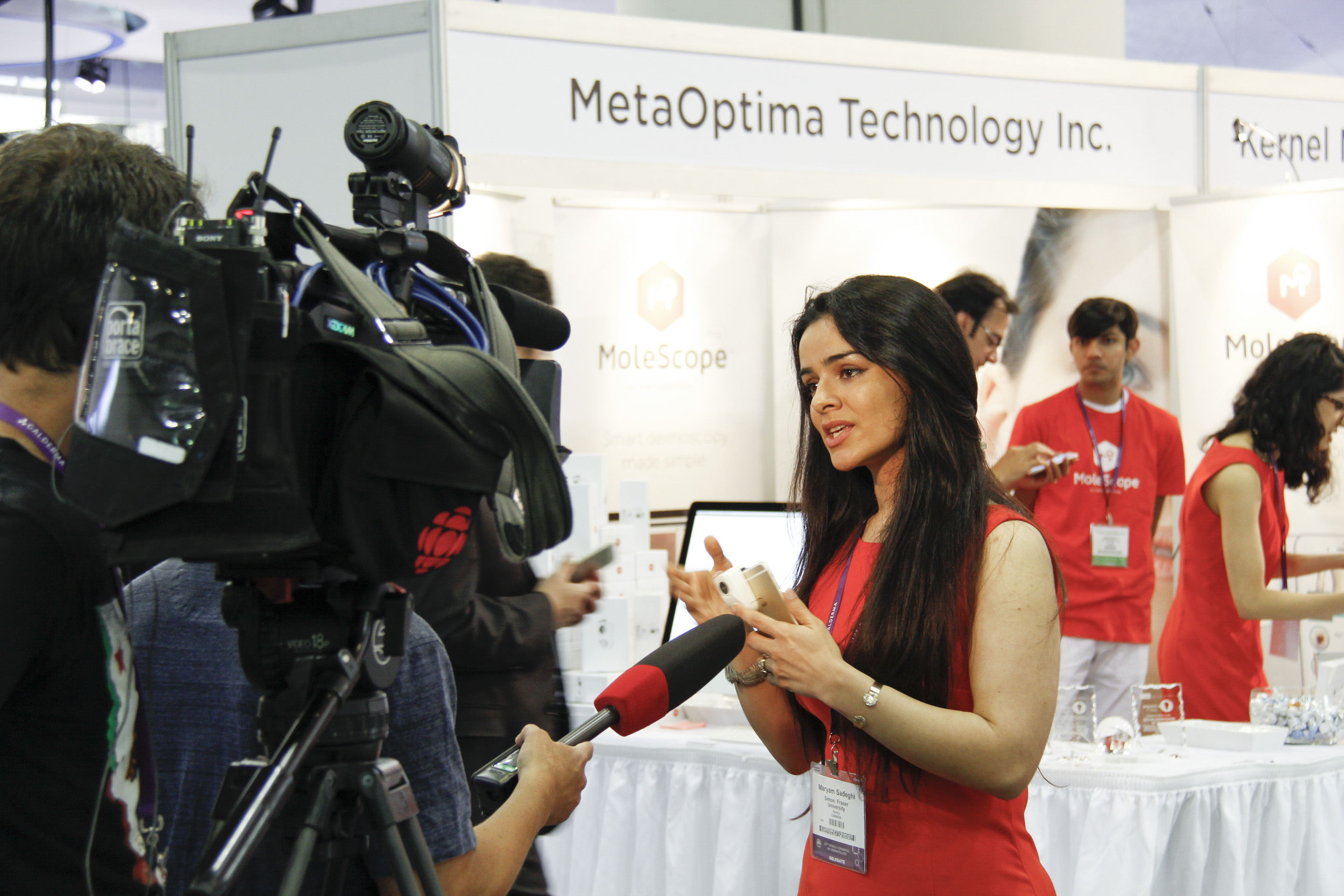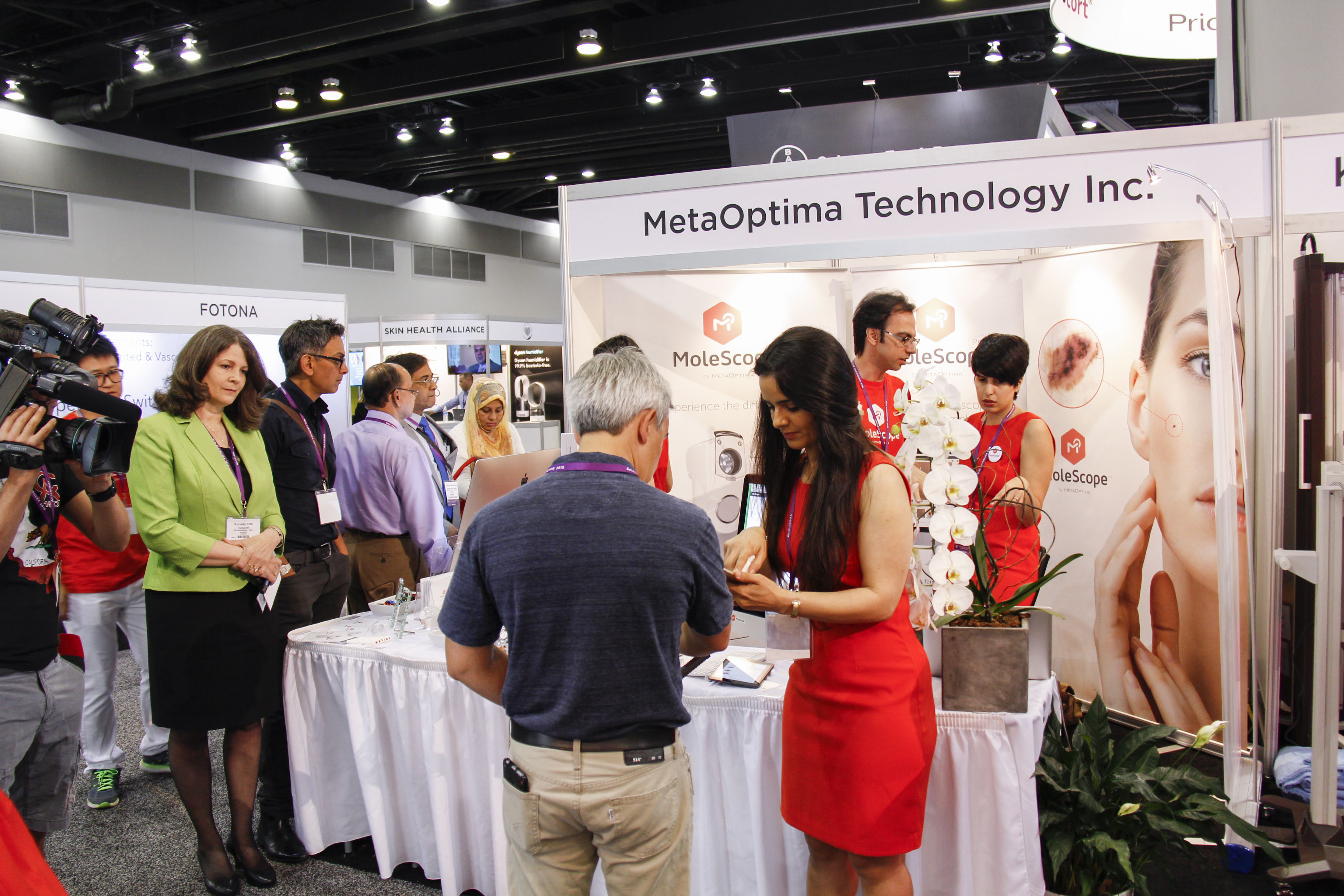 CBC stopped by to talk to Dr. Sadeghi about MetaOptima and MoleScope.

Word spread quickly across the conference and exhibit hall - the booth was busy all week. Dermatologists visiting from numerous countries worldwide were interested in speaking with us and taking a MoleScope home to their practice.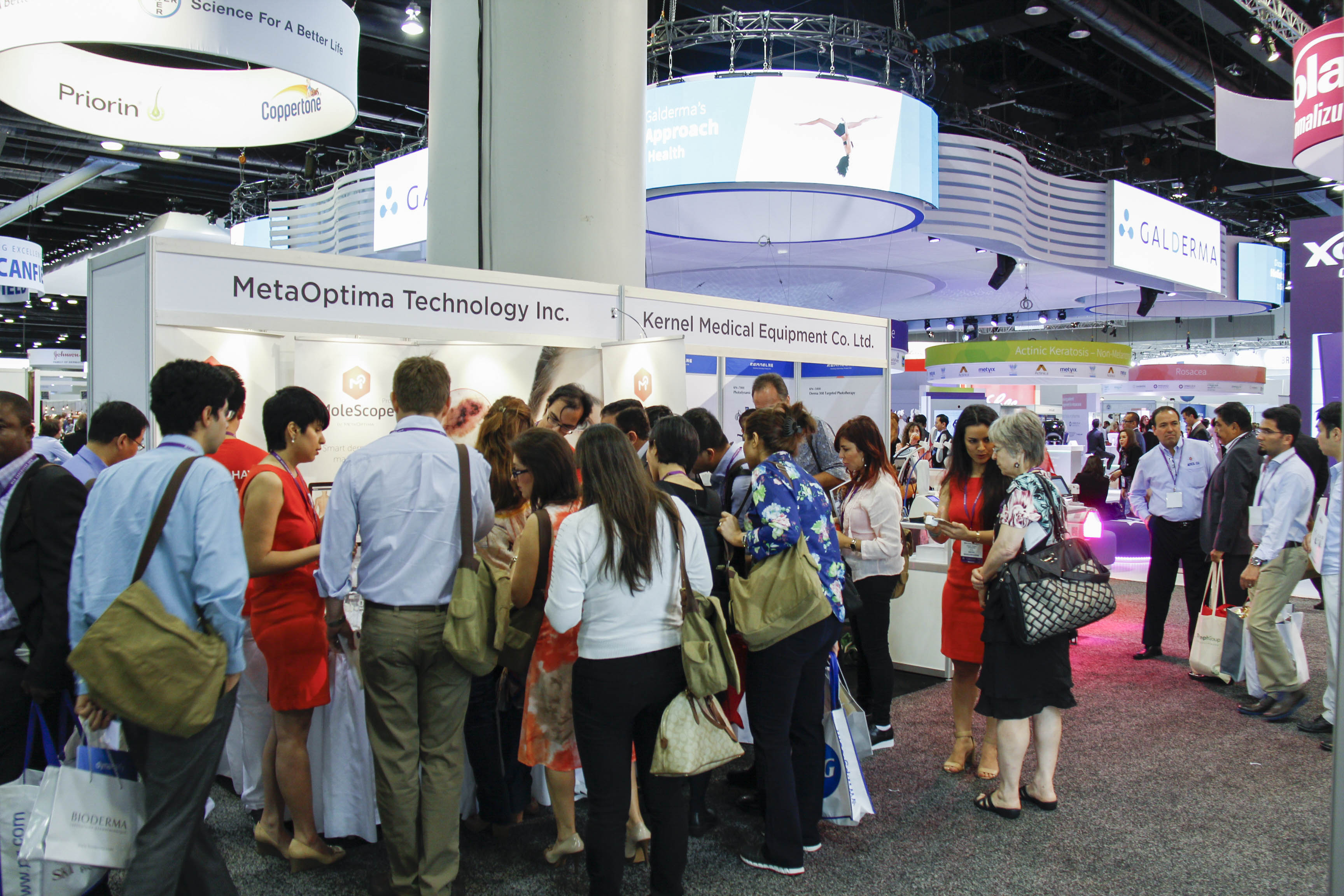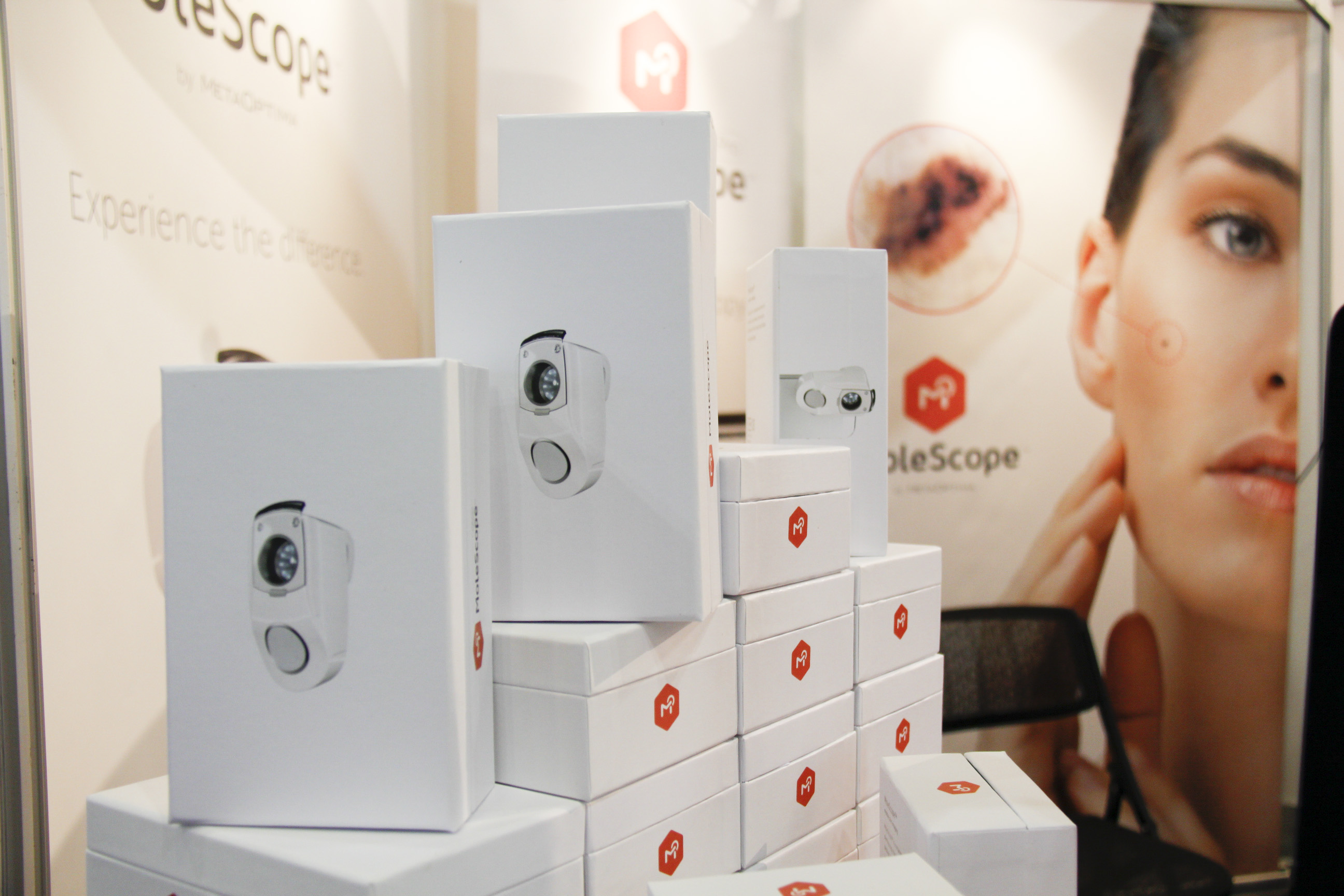 MoleScope Pro Products on display at the MetaOptima booth.
Overall, it was a fantastic week for the team. Thank you all for visiting us at booth #839 and making our first WCD Exhibit a huge success!
Check out our Media Page to see some of the news coverage from WCD.